TalkSPORT pundit Jason Cundy has slammed Tottenham Hotspur goalkeeper Hugo Lloris for his efforts during their loss to Everton.
The Frenchman conceded five goals against the Toffees, and whilst they weren't all his fault, one of them being a penalty, you could argue that he could have done better with some of the efforts, most notably the first and third.
And as heard on the talkSPORT Daily podcast (2:51), Cundy ripped into the 34-year-old for his effort on the night and suggested that it might be time for them to move on from their captain during the summer transfer window:
"When you concede five, obviously there's a lot of blame there. You defend as a unit and you attack as a unit, that's the theory. But I have to say Lloris, some of the goals he let in tonight, he is a weak link, he's a weak link.
"I don't think he fills the back four, five, whatever the system they're playing on any particular day with any confidence. I've seen it too many times this season. Moving on I think they need an upgrade."
Do you think Hugo Lloris should have his contract extended by the club?
Yes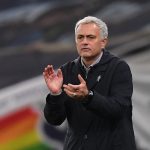 No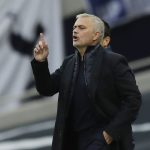 TIF Thoughts on Jason Cundy suggesting the club should move on from Hugo Lloris
There is some argument to be made for Cundy's point. If you take a look at Lloris' form over his career, the 2020/21 season hasn't exactly been one of his best, indicating that he might very well be past his prime in the later years of his career.
The problem isn't so much who would they get to replace him, it's how easy would it be to shift him in the first place? He currently holds a Transfermarkt value of £10.80m, but would anyone really be willing to pay that for a 34-year-old who might only have two or three good years left in him?
And having taken on the role of club captain in recent years, it would be hard to see him being willing to sit on the bench as a backup either if nobody were to come in for him.