Tottenham Hotspur fans on Twitter have been responding to the latest transfer news concerning the north London club. 
This comes after Spurs news Twitter account @TheSpursExpress shared a post on their page relaying news originally published in an article from Football Insider.
The article claims that Spurs now want to sign two new goalkeepers this summer. One to replace Hugo Lloris as their first choice and another one who can provide quality back-up.
This post then gathered a lot of replies from Spurs fans who were quick to share their thoughts on this latest news.
So, what did these Spurs fans have to say in response to this latest transfer news?
"No point in wasting money on 2 goalkeepers. It's clear Lloris is past it but he'd still make one of the best second choice keepers and deserves to be at the club. Bring in pope and use Lloris as back up" 
"Am I the only one that's so confused about all this Lloris stuff? He's soooo good. He's had like 2 dodgy games and 1 weren't that bad. Don't see Liverpool replacing Alisson…" 
"Back up? just give Paulo or Hugo a new contract" 
"Absolutely shocking source , would be ridiculous if we blew a large amount of our budget on two keepers , it's the CBs in-front of them that need improving the most !!" 
"Sorry, but why all the hate for Hugo? he is still a top keeper. ALL keepers make errors, his no worse. He has saved us on may occasions. We need CBs another defensive midfielder, a playmaker before throwing hugo under the train." 
"I don't know why we can't keep Lloris and I personally like Hart and believe he's a quality back up. We need to spend money in the right places." 
"It's a joke, imagine spending 60mil on pope and dean"
Looking at the replies to this post, it appears that these Spurs fans think the club shouldn't sign two new goalkeepers this summer, as a replacement for Lloris or otherwise.
Do you think Spurs need to sign a goalkeeper this summer?
Yes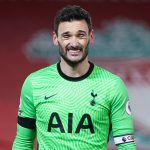 No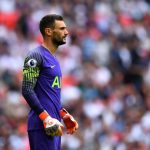 In regards to the Frenchman, who is currently Spurs' captain and contracted at the club until 2022, the fact that he has conceded 37 goals in 31 appearances for Jose Mourinho's side so far this season across all competitions, could suggest that it may be the best option to move him on and sign a replacement this summer.