Fans of Tottenham Hotspur have been reacting to a post on Twitter, which relayed the post-match comments of Spurs manager, Jose Mourinho.
Following a comfortable 2-0 victory against relegation-threatened West Bromwich Albion, Tottenham ended a run of three consecutive Premier League defeats, with Mourinho stating in his post-match comments that the fixture 'was a big match' for his side, and that he 'loved the attitude, the commitment, the togetherness' as well as 'the desire to win' that shown by his players on Sunday.
The result leaves Tottenham in seventh place in the Premier League table, four points behind the Champions League places – prior to Liverpool's clash with Manchester City.
However, in reaction to his comments, which were shared on Twitter by the Tottenham Hotspur account, fans of the club flocked to have their say on the matter, with many still appearing to be unhappy with the football Mourinho has instilled at the Tottenham Hotspur Stadium.
Should Levy sack Mourinho?
Yes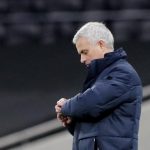 No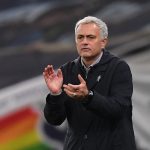 So, what exactly did these Tottenham Hotspur fans have to say in reaction to Jose Mourinho's post-match comments?
"He's in denial. Played OK vs WBA – wow. Last 20 they were better. Take the 3 points thanks, but it's there to see that the side needs better plays."
"Shame he couldn't have played like this against most other teams. Play 20 yards further up the pitch in every game, keep the ball moving, movement off the ball, press when opponents have it. Really not rocket science, we have the players…"
"Because we attacked which was what our players want to do. It makes them happy. Sitting back on the edge of our area for the entire game makes them sad. Along with the rest of us."
"Saved his job for another week"
"Finished manager"
"Rubbish"
All in all, it would appear that the majority of these Tottenham Hotspur fans are still not convinced that Mourinho is the man to lead their side forward, with some stating their belief that the 58-year-old is finished, while others questioned why the Portuguese boss did not employ similar tactics as he did against West Brom in weeks gone by.