Tottenham Hotspur fans on Twitter have been responding to a recently posted image from the north London club's recent 2-0 win over West Bromwich Albion in the Premier League. 
This comes after Spurs podcast Twitter account @LastWordOnSpurs shared a post on their page that contained two images.
One image (which originated from Sky Sports) came from the West Brom game in which Baggies winger Robert Snodgrass was lying on the pitch with his leg up into Spurs full-back Ben Davies.
The other image was of Heung-min Son in the same position as Snodgrass during Spurs' home match against Chelsea last season where he was shown a red card for a similar situation where his leg made contact with Antonio Rudiger while Son was on the floor.
The Spurs podcast Twitter page captioned this post with the phrase "spot the difference," alongside an angry face emoji.
This post then gathered a lot of replies from Spurs fans who were quick to share their thoughts on this incident.
So, what did these Spurs fans have to say in response to this post regarding the two incidents?
"Double standards" 
"League agenda against us is unreal" 
"My thoughts at the time exactly" 
"This has to be a joke"
"No consistency!!!" 
"I was fuming" 
"Shows the inconsistency in premier league officiating" 
Looking at the replies to this post, it appears that these Spurs fans aren't happy that Snodgrass was not shown a red card for this incident with Davies when Son was previously sent off for a similar situation.
Do you think Snodgrass should have been sent off?
Yes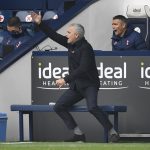 No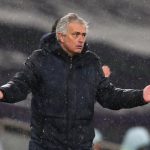 In our view, given how Spurs ended up winning the match, this decision to not punish Snodgrass doesn't really matter now and these Tottenham supporters should perhaps move on from this incident.