A lot of Tottenham Hotspur fans have flocked to a post from Hotspur Related that has relayed news from The Athletic regarding some of Spurs' training methods.
They claim that some of Tottenham's attacking players still rely on attacking moves and finishes coached by Mauricio Pochettino as they do no attacking work under Jose Mourinho.
This has drawn in these Tottenham fans who are not happy with this claim.
"Jose fanboys absolutely mudded. He's been gone for over a year and they still use his tactics. The players are uncoachable? Literally proof here that he's just not coaching them."
"We couldn't have picked a worse manager, what a joke"
"Who knows if this true but one statement that rarely is wrong is that there is no smoke with out fire and there is always smoke around anything to do with Mourinho in recent times. Sorry but he's finished, there is far too much evidence to ignore. Another major blunder by Levy."
Do you believe this?
Yes, it is clear we do nothing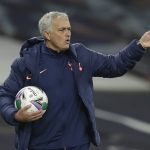 No, this is nonsense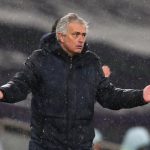 Spurs are in pretty poor form as over the last 12 games they have only picked up 12 points and find themselves in ninth place nine points off the top four.
They have scored 37 goals in the league but 26 of them have come from either Harry Kane or Heung-Min Son, so it is clear that there is an over-reliance on the pair.
If this report is to be believed, then there is no effort on the training ground to make the other players better, which could become a problem.
This post continued to draw in angry Tottenham fans.
"It's all picking up pace."
"The whispers are starting from the changing room for Jose, this is not gonna end well"
"Why are we playing him so much money??"
It is unclear if this claim is true, but if it is, then we understand why these Spurs fans are so angry with Mourinho.