Tottenham Hotspur fans on Twitter have been sharing their excitement over Oliver Skipp and their hopes at seeing him in the Lilywhite's squad next season. 
The young academy midfielder, who is currently valued at £6.48 million, is spending a season-long loan spell at Championship side Norwich City.
And after his recent performance this weekend, lots of Spurs fans have been reaction on Twitter to discuss the England U21 international and his future in north London.
Skipp was given the Man of the Match award by supporters following the Canaries' 4-1 win over Stoke City.
So, what have these Spurs fans been saying about Winks and his future at the club?
"Oliver Skipp is a massive upgrade on Winks"
"Maybe we should of called Skipp back and sent Winks on loan to Valencia" 
"Harry Winks is shaking in his boots. Skipp is the future of Spurs' midfield"
"Another MOTM from skipp, call him back and get winks out" 
"Looking forward to Skipp being integrated into the team next season." 
"We need Oliver Skipp back next season. #COYS #THFC #Tottenham" 
"Better than winks any day of the year"
"Looking forward to watching more of this young man. Bright future."
"Oli Skipp is a monster in defensive transition, so good."
"Need him back badly… best player in the Championship this season"
"Will be back to replace Winks in a heartbeat"
"This guy is going to some player for Spurs."
Looking at these tweets from this group of Spurs fans, it appears that they are hoping to see Skipp involved with the team next season when his loan deal at Norwich expires, with some even suggesting current Spurs midfielder Harry Winks could be in danger of his place in the squad if Skipp returns.
Do you think Skipp should be a regular starter for Spurs next season?
Yes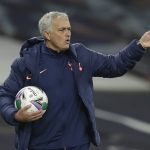 No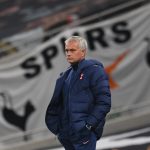 Given how the 20-year-old has managed to earn himself a respectable season rating of 6.81/10 for his performances in the Championship so far this season – higher than the likes of Winks and Moussa Sissoko for Spurs in the Premier League – it's easy to see why they are hopeful of seeing him in their team next season.