Several Tottenham Hotspur supporters have reacted to Jose Mourinho's latest update on Harry Kane heading into their match against West Brom on Sunday. 
Kane has missed Spurs' last two matches with an ankle injury that forced the 27-year-old in their defeat to Liverpool on 28th January.
Mourinho's side have struggled without their first-choice forward, with Spurs being defeated by both Brighton and Hove Albion and Chelsea, which has seen them drop to eighth in the Premier League table with 17 matches remaining in this year's league campaign.
Kane has made 29 appearances so far in all competitions this season and has chipped in with 19 goals and 14 assists, so the Spurs supporters will be eager to see him pick up where he left off when he does return from injury.
If fit, should Kane START vs West Brom?
YES 100%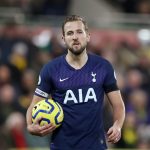 NO WAY!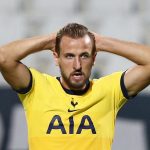 Mourinho has recently revealed, via The Athletic, that Kane could return to action next week, with the forward's injury not being as bad as originally feared.
However, the Spurs boss has claimed, as per Press Association journalist Jonathan Veal, that the England international could be in line to make a surprise return to the squad in time to face West Brom on Sunday.
Plenty of the club's supporters quickly reacted to this update, with some claiming that Mourinho is rushing Kane back into action too quickly.
Take a look at the best of the reaction from Twitter…
"Pathetic. Rushing him back to save his job. Someone should stop him. If he gets a serious injury from being rushed back Mourinho probably won't even be here to pick up the pieces."
"Hope he doesn't rush him back cos of his own desperation."
"Rushing Kane to save his job."
"If we need Harry Kane in order to beat West Brom at home, then we're in worse shape than I thought."
"I wish Jose was out for the West Brom game."
"If we need to rush H back to play West Brom we are in a truly bad state."
"Well, history would suggest rushing him back ends well."
"Oh, one last glimmer of hope."
"If Harry Kane starts we're doomed, he'll be out for the rest of the season"
"Kane's gonna be playing hero ball to save his job."
"Rushing Kane back to save Jose's job…."