A number of Tottenham Hotspur fans have reacted to the news of rumoured discontent amongst the first-team squad over Jose Mourinho's tactics, according to the Daily Mail's Sami Mokbel.
Spurs have lost their last three matches in the Premier League, which has seen them drop down to ninth in the top-flight standings after 21 matches in this year's campaign.
More alarmingly, Mourinho's side have failed to score a single goal in their last two matches and their solitary strike against Liverpool was a long-range scorcher, which makes for concerning reading for the club's supporters.
Will Mourinho win Spurs a trophy THIS season?
YES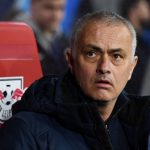 NO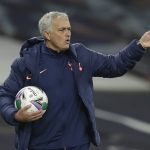 There has also been well-documented discontent off-the-field, with Spurs defender Serge Aurier leaving the stadium at half-time after being substituted in their 3-1 defeat to Liverpool.
The Daily Mail reporter has recently claimed that members of the Tottenham Hotspur squad are unhappy with Mourinho's tactics and that confidence has been damaged over the last few weeks.
Plenty of Spurs supporters took to social media to react to the reported news that the first-team squad are currently unhappy with Mourinho's tactics.
Take a look at the best of the reaction from Twitter below…
"Yeah ok. Sure it has nothing to do with the fact that our attackers look absolutely clueless when they get on the ball."
"In other words, Jose has lost the dressing room."
"José has lost the locker room. They're not lazy players. If the coach does not inspire you, and Levy sure as hell doesn't inspire you, then playing for the shirt only gives you so much energy – especially in a system that requires attacking players to defend 70% of the time."
"Excuses. Unless the defenders also consider themselves to be attacking players. And unless the midfielders would care to explain why they can neither keep the ball nor create for toffee."
"At this point I'd rather get rid of those players than José. He's a winner & if that's the attitude they have, they are proving themselves to be losers."
"I live in hope that Mr Levy wakes up and realises the huge mistake HE has made. I pray that he changes the manager as quickly, heartlessly and abruptly as he did last time."
"I unhappy with the players full stop….shambles."
"Been damaged long before Jose came in."
"Not wrong there. It's been pretty obvious over the last 6 weeks or so."
"That sounds exactly what it is like and shows on the pitch."
"These players are spineless. And you can see it in the performance yesterday too. They bailed on Pochettino and now they're going to bail on Mourinho as well. Get some of these players gone"
"Jose is done. It's clear the players have lost faith in him and once that goes it never comes back. There is only one outcome, it's just how long Levy buried his head in the sand before doing what has to be done. No doubt by the time he has the season will be all but over for us"
Spurs do still remain in all domestic and European cup competitions but their recent slide in form in the Premier League is certainly a cause for concern, whether Mourinho should face the axe or not, it is too early to tell.