Newcastle United fans have been left rather emotional by some comments made by former player Mikel Merino during a recent interview.
The Spaniard signed for Newcastle in the summer of 2017 following their promotion to the Premier League, initially on loan before making the move permanent just a few months later having clearly impressed his new side so much. However, he would only last one season as he was sold to his current side, Real Sociedad, in 2018.
Although that doesn't mean that year didn't have an effect on him. Speaking to The Guardian, the 24-year-old spoke about his time in the Premier League, his relationship with Rafael Benitez and the Newcastle United fans.
He said: "The fans were spectacular. There'd be the chance to break and they'd go mad. It could be 70 metres from goal and they thought we might score. What hurt most about leaving was the fans."
His words were relayed by social media outlet @NUFCGallowgate, and it gave fans a chance to reminisce about his season at the club.
And it left them rather emotional, with fans wanting him to come back and wishing he'd never left in the first place:
"What a player he was, would love him back"
"Crying"
"Quality player was sick when he left"
"Still criminal we let this man go for so little."
"Such a shame it didn't work out for the lad at the club, whenever I saw him play he showed obvious talent and I'd love to see him come back at some point but I know that's highly unlikely unfortunately."
Would you want to see Mikel Merino return?
Yes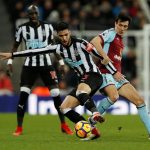 No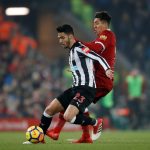 It's not impossible that he comes back in the future – if it's good enough for Andy Carroll, then who knows what the future holds for him?