Speaking recently on a video for The Chronicle, Matt Douglas discussed the latest news regarding the ongoing saga of the Newcastle United takeover.
Despite the Newcastle owner, Mike Ashley, reaching a £305 million agreement to sell Newcastle United to PCP Capital Partners, Reuben Brothers and the Saudi Arabian Public Investment Fund (PIF) in April of last year, the deal collapsed in July when PIF withdrew their bid, with the primary reason for the withdrawal understood to be the amount of time the Premier League were taking to determine whether or not the club's prospective new owners passed the league's owner's and director's test.
Subsequently, in December of last year, Ashley confirmed he was undertaking "arbitration proceedings" against the Premier League for their handling of the takeover deal, proceedings which, at present, are still thought to be unheard.
However, speaking on a recent video for The Chronicle, Mark Douglas provided an update on the arbitration case against the Premier League and revealed what a positive outcome of the proceedings could mean for Newcastle's potential takeover.
He said: "Because it is behind closed doors, because they don't want anybody to know about where they stand, it isn't – in this moment – in the public domain. I don't think it [ever] will be and that's probably not a bad thing.
"The last I heard was that it hadn't officially started yet, so we aren't in a position where we're going to hear a verdict any time soon, but that could change. But, as far as I'm aware – and I'm just going on the little tidbits that you pick up from people around the club – they think that spring is going to be key and there may be some updates around then.
"It's not guaranteed that the arbitration is going to go for Newcastle, but obviously if it does, if that goes with Newcastle and Mike Ashley's lawyers, then that does then allow a breakthrough in the takeover process and I think that tells you that it will go ahead, but we're still a way away from that at the moment."
Do you think NUFC will win the arbitration?
Yes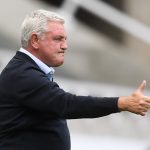 No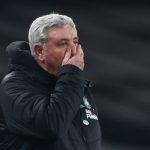 TIF Thoughts on Mark Douglas' takeover comments…
As Douglas suggests, there appears to be very little to go on as to whether the arbitration process has actually started, or, indeed, when a resolution will be announced.
However, with the journalist claiming that, should Newcastle and Ashley receive a positive verdict from the process, the deal would look likely of going through, this is, in our opinion, likely to be music to the ears of many Newcastle United fans.