Newcastle United journalist Mark Douglas has provided an update on the latest with the takeover situation at St James' Park.
It has been over a year now since reports began circulating about the club potentially being in a position to be sold by Mike Ashley to the Saudi Arabian outfit Public Investment Fund, organised by Amanda Staveley. And although there is nothing concrete to suggest that the move is any closer to being completed or being called off entirely, that doesn't mean there aren't stories going on underneath it all.
Speaking on Sky News (quoted by The Chronicle) government minister Lord Gerry Grimstone, who was reportedly involved in 'shuttle diplomacy' during the takeover talks, was forced to explain a meeting that he had with a high-profile minister in Saudi Arabia, but he insisted that Newcastle United were not on the agenda.
And talking on a live Q&A video from The Chronicle (1:51), Douglas gave a little bit of insight into the meeting, claiming that he doesn't think his comments were telling 100% of the truth:
"It's still bubbling away in the background, is what I'd say about it… it's obviously quite interesting, there was no shooting it down, there was no saying that it wasn't relevant… there was an implicit acknowledgment that yes, he'd been involved."
Do you think the takeover is approaching its end game?
No, no one has any idea what is happening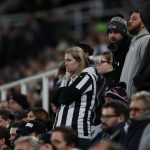 Yes, something will happen soon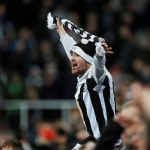 TIF Thoughts on Mark Douglas' comments about Lord Gerry Grimstone and Newcastle United
Douglas' comments do come across as a tinge of 'no smoke without fire', given the context of the meeting and Lord Grimstone's previous roles within the takeover process, so it's not nothing. But at the same time, in the grand scheme of things, it isn't exactly the biggest development when it comes to the process.
It might indicate that things are still moving along, but it shouldn't be treated as a 'big step' or similar towards the whole process being completed one way or the other.