Speaking recently on a video for The Chronicle, Mark Douglas discussed the importance of Nick De Marco in Newcastle United's arbitration case against the Premier League.
Following the collapse of Newcastle United's prospective takeover by PCP Capital Partners, the Reuben Brothers and the Saudi Arabian Public Investment Fund (PIF) in July of last year, the current Newcastle owner, Mike Ashley, instructed Nick De Marco – who has been dubbed the 'sports law's version of Lionel Messi' – to represent the club in their arbitration proceedings against the EPL for the league's handling of the takeover attempt.
And, speaking on a recent video for The Chronicle, Douglas stated his belief that if anyone could succeed in pursuing a claim against the Premier League it would be De Marco, as well as commenting on what action the club could take should they receive a negative verdict in the proceedings.
He said: "We know that there is obviously this arbitration case, there may be something off the back of that if that doesn't go for Mike Ashley. There's always the option of taking it to court as well.
"Obviously, at the moment, it's just in the arbitration situation, which is where you've got your Nick De Marcos and other people that are kind of doing their business.
"But, obviously, [De Marco] did have another win [on Tuesday], didn't he? With the salary cap. So, we're dealing with a guy who knows his way around sports procedures. So, if anybody's going to get it, I think it will be him."
Do you think NUFC will win the arbitration?
Yes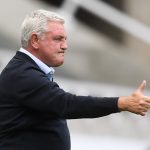 No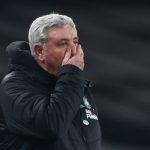 TIF Thoughts on Mark Douglas' comments regarding Nick De Marco…
Indeed, as Douglas states, De Marco was a part of the legal team which saw the £2.5 million and £1.5 million restrictions regarding the salary caps of League One and League Two teams overturned by an independent arbitration panel, after arguing that the cap was "unlawful and unenforceable".
As such, it would indeed seem that the QC has form with successful arbitration appeals, something which, in our opinion, would appear to bode well for the resurrection of Newcastle United's takeover bid.