Liam Kennedy has given fans an update on what is happening with the proposed takeover of Newcastle United.
It has been well over a year now since the news first came out surrounding a potential sale of the club by Mike Ashley to Saudi Arabian investors. And although PCP Capital Partners, the firm owned by Amanda Staveley, had reportedly been given the green light to complete the move back in April, the deal eventually collapsed in July.
But speaking on the latest edition of NUFC Matters, Kennedy reiterated that just because there hasn't been much significant noise coming out regarding the deal either being 100% completed or being called off for good, there are still wheels turning to give fans hope that the club will eventually change hands.
He said: "There are a lot of dots still to join. Things are slow, things are quiet – things are happening, though. It's all legal, we're in legal toing and froing at the moment; there will be a break in that.
"Here's the biggest point in all of this: PCP are doing the deal. PCP are the people who deal with Mike Ashley. And that's all done, it's effectively signed and sealed to a point, whereby Mike Ashley has to deliver a reworking of the owners' and directors' test, a potential reapplication of that on this deal."
Are you confident a takeover will take place this year?
Yes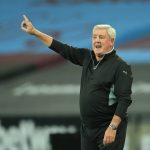 No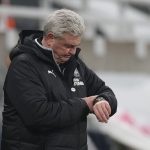 TIF Thoughts on Liam Kennedy's comments about Newcastle United and the takeover situation…
What also probably needs to be factored into this is the potential relegation battle that Newcastle United could get dragged into, on top of the legal issues that Kennedy brings up.
Whilst this has been made clear in the past by another journalist Mike Douglas (as per Everything is Black and White podcast) that the takeover isn't totally under threat if they were to go down, it is still a pretty big change in the club's immediate future and could change a number of factors within the deal.
So the chances are perhaps that we won't really hear anything until nearer to the end of the season, or indeed the start of the summer when both sides have a little more clarity on the situation.