Lee Ryder thinks that now is the time when Newcastle United owner Mike Ashley will start to consider getting rid of Steve Bruce as head coach.
Reports last month suggested that Bruce was still the man for the job at St James' Park despite their poor run of form over the start of the winter period. However, with them now staring down the barrel of being dragged into a relegation battle currently sitting three points above the drop, things have certainly changed.
Andrew Musgrove put the point across on the Everything is Black and White podcast (4:13) that Ashley wasn't going to sack Bruce unless Newcastle slipped into the bottom three, and Ryder responded by saying that whilst it's a possibility, either way this season is a long way from being saved:
"I mean then they are in trouble and the panic button does get hit, because once you get pulled in it's very difficult to get out of there. And I do feel for Steve Bruce because he took on this challenge and he was advised against it. He was told not to take the job because it will basically chew you up and spit you out. And that's what it feels like is happening at the moment.
"His message in the press conference was one of defiance, saying that he believes he can still get Newcastle out of this situation. But even then this, even if he does, the season's been a failure because ultimately, they were talking about top 10, middle of the table. And here we are saying we're going to get out of trouble. We've gone backwards in 12 months"
Does Steve Bruce deserve more time?
Yes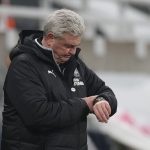 No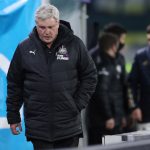 TIF Thoughts on Lee Ryder's comments about Steve Bruce and Newcastle United
Ryder is right when he talks about how far Newcastle United have fallen compared to where they themselves expected to be, so unless there is a drastic uptick in form, this season is already a failure in their eyes.
It all comes down to how much of it they are willing to salvage, and that will be dictated by whether or not they stay up. Essentially it's now a case of damaged limitations, and who is going to be in charge to see them through it.
Bruce might come across as defiant, but for the good of the team, it might be best for him to be made to move on sooner rather than later.