Newcastle United fans have been reacting to the latest update when it comes to Steve Bruce's position within the club.
According to a report from Lee Ryder at The Chronicle, owner Mike Ashley is in no hurry to get rid of Bruce from the dugout, even if the loss at to Chelsea at Stamford Bridge on Monday night, combined with a rather tough-looking schedule ahead of them, makes the chances of being dragged into a relegation battle all the more likely.
The relationship between Bruce and the fans hasn't been a healthy one, indeed right from the start, there was plenty of anger amongst the fans at his appointment, although some of that wasn't helped by him following the very well-loved Rafael Benitez in the dugout.
However, as he takes them closer to the relegation zone, and with seemingly no urgency at the club to change his position, that has let to plenty of angry supporters online, with some saying that Ashley is essentially damaging the club the longer and longer he waits to make a change:
"Ridiculous and negligent, but also highly predictable."
"Then it will be too late and we will go down yet again. All poor decisions from the top what a shambles"
"As ever Ashley is waiting until it's too late"
"Sadly time is a commodity we don't have in abundance. React late and pay the price."
"We've been here before. We all know how it will play out."
"Yeah.. Let's just wait till Fulham picks us off 1 game at a time until we actually are in the bottom 3 and expect a miracle worker to come in and save us… Again… Deja vu all over again…."
Do you think the club will sack Steve Bruce soon?
No, they will wait too long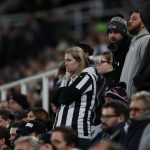 Yes, they will take decisive action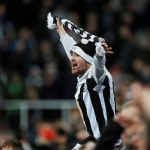 That is of course if he is planning to make a change at all, we'll just have to wait and see on that front.