George Caulkin has been speaking on a recent video by Gallowgate Shots on YouTube about all things relating to Newcastle United.
One of the topics that The Athletic reporter spent a lot of time on was the club's proposed takeover by PCP Capital Partners, PIF and the Reuben brothers that was withdrawn in July.
However, since it has been withdrawn, Mike Ashley has hired two lawyers to try and push it through, and it was revealed in November that the club and the Premier League were locked in legal proceedings.
Since then, not much has been said apart from the fact the buyers remain confident about securing the takeover, but Caulkin revealed a few of the details about this arbitration procedure.
He said: "We are again at that point where we just have to wait and see happens.
"My understanding is that each side chooses [an] arbitrator, then there's an independent one, and they come to a resolution.
"You can't possibly say what's going to happen, positive or negative, because no one knows."
Do you think the arbitration case will be over soon?
No, not a chance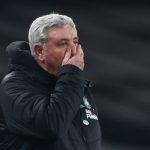 Yes, it might be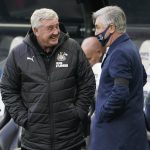 TIF Thoughts on Caulkin's information…
So, at least we now have some idea what this whole arbitration procedure involves, though it is unclear how different it would have been compared to the arbitration that the consortium refused in 2020.
The Premier League decided that they didn't think that PIF and the Saudi state were separate entities and offered arbitration to settle the issue, but the consortium decided against going through with the process.
So, it seems strange that they are now pinning all of their hopes on something that could be similar to the procedure they rejected last year.
Either way, it seems very complicated and though we think it is good that Caulkin has provided a little insight into the process, it is clear that there is very little information out there on any potential developments.