George Caulkin has been speaking on a recent video by Gallowgate Shots on YouTube about all things relating to Newcastle United.
One of the topics that The Athletic reporter spent a lot of time on was the Toon's proposed takeover by PCP Capital Partners, PIF and the Reuben brothers.
While he was talking about this, he discussed Amanda Staveley and her attempts to buy the club.
Staveley tried to buy the Toon during the 2017/18 season and then returned again last year after her initial offer failed.
However, she has still not managed to bring about a takeover, which led Caulkin to discuss how Staveley and the consortium currently view Newcastle as a business prospect.
He said: "They've obviously looked at it over a large number of years.
"I think, for a while, certainly when Leeds weren't in the Premier League, they viewed the chance to make Newcastle 'the club of the north'.
"There's a big catchment area, it was a club that was desperate for TLC – but has the stadium, needs a new training ground, needs investment, but it's there; it's already there, and the crowds are there, and the fanbase is there.
"So, in that sense, it was sort of seen as the last great giant in the Premier League that could be transformed into something else."
Yes, we just need the right owner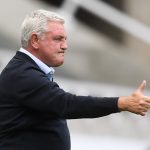 No, we aren't that big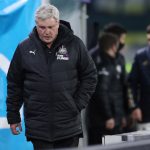 TIF Thoughts on the consortium's view of Newcastle…
The Toon may be a huge club who have had success in the past – but have not won anything major in a long time.
The consortium seemed to see the potential rewards in changing the club.
However, due to issues over PIF and the Saudi state, the deal initially collapsed, and everything now hangs on the ongoing arbitration case.
It is clear from listening to Caulkin speak that the consortium sees the Toon as a big club, and if they do ever get their hands on it, then exciting times could be ahead if their enthusiasm is anything to go by.
Related posts