Newcastle United fans have been talking about former player Salomon Rondon following a recent move of his.
It was confirmed on Monday that the Venezuelan forward has signed for Russian side CSKA Moscow having spent some time in China with former Newcastle United boss Rafael Benitez at Dalian Professional. The 31-year-old had previously spent a spell on loan at St. James' Park during the 2018/19 season and was pretty successful there, having scored 12 goals and chipped in with seven assists during his 33 games there.
The Chronicle relayed the news of his signing to fans on social media, and posed the question whether or not they would want to have him back, to which the answer was a pretty resounding yes. Given their place in the table right now, whilst they aren't totally safe, they certainly could do with a few more goals to help their case:
"Yes he should have been signed permanently In 2019 would have been far better than wasting £40 million on Joelinton"
"I'd have taken my donkey, let him ride it back, and I'd have carried his bags. So yes."
"I wouldn't have let him leave!!!!"
"Deffo would have had him back"
"Definitely could have helped till the end of the season"
"

100% would have took him back just look at what we have now that Wilson's injured he would have been the ideal back up centre forward"
Would you take Rondon back at St. James' Park?
YES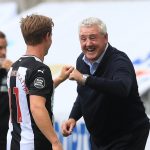 NO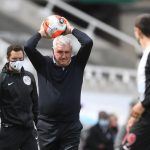 Maybe he'll come back at some point in the future, but for now, it looks as if Newcastle fans will just have to see this as an opportunity missed. Perhaps they should have done more to try and make him stay at the end of his loan.