Fans of Newcastle United have taken to Twitter to criticise the performance of the Magpies' centre-forward, Joelinton, in the Magpies' clash with Wolverhampton Wanderers.
Prior to the Wolves fixture, Joelinton had impressed somewhat over his 19 Premier League fixtures for Steve Bruce's side this season despite his lack of end product, with the £18 million-rated 24-year-old scoring one goal and providing two assists, as well as averaging a WhoScored match rating of 6.81 – ranking him as the club's joint third-best performer in the top flight.
However, it would appear that the £87k per week striker's performance against Wolves did not best please the Newcastle faithful, as a great many of them took to Twitter to share their anger with the Brazilian's display in the fixture.
Did Joelinton have a bad game?
Yes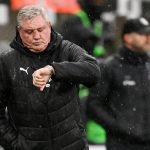 No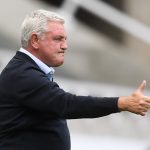 So, what exactly did these Newcastle United fans have to say in reaction to Joelinton's performance against Wolverhampton Wanderers?
"My god Joelinton is so bad man. Can't even do the basics."
"…as for Joelinton. Dear me."
"Joelinton is stealing a living as a footballer like."
"Dubravka has been awful. Lewis, Kraft, Shelvey are still all garbage. Joelinton shouldn't even be a professional player. Played better semi-pro players in a Saturday League."
"At least Almiron runs, Joelinton is awful!"
"Hopefully put Gayle or AC on so Fraser can go back out on the wing… Joelinton is a waste."
"Joelinton is a waste of money and no number 9 I'd never let him play in a toon shirt again."
"I wouldn't let him drive the team bus."
"It's literally like playing with 10 men when Joelinton is on the pitch, absolutely shocking footballer."
"Joelinton, shocking out there on the wing, man."
All in all, it would appear as if these Newcastle fans were far from happy with Joelinton's display against Wolves, with some even suggesting that they wouldn't let the centre-forward drive the team bus.