Newcastle United fans have been feeling pretty despondent after a question about Dwight Gayle that was posed to them online.
Despite being seven points clear of the drop zone, their run-in from now until the end of the season doesn't look all that promising, and given their tendency to go on streaks without picking up a result they need all the help they can get upfront after Callum Wilson's recent injury.
One of their options Gayle, who played last night against Chelsea, didn't offer all that much in terms of an attacking threat only getting away one shot on target (via WhoScored), and was torn to shreds by supporters online.
So when local newspaper The Chronicle asked on social media whether or not Gayle deserved another chance to play up top, there didn't seem to be much enthusiasm for the idea, with many saying that he'll only get in the team because of a lack of options:
"We have no choice? Carroll and Joelinton two of the worst strikers in the league. Team severely lacking goals without Wilson."
"Better than the other options – just need to play so he can use his pace."
"Not much choice I'm afraid."
"The options being……"
"No. It is clear we don't have a backup striker that fits the system."
"He's short of confidence after being on the bench for so long but I still say he's not PL quality he's a good Championship striker"
Do you think Newcastle should sell Gayle?
No, we should keep him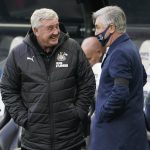 Yes, get rid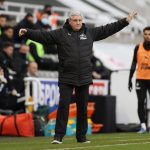 The old adage is that goals win games, but when it comes to the Premier League, goals aren't exactly his forte.