A lot of Newcastle United fans have flocked to a post from Nick De Marco, which contains a link to a report from The Guardian about Burnley's takeover by ALK Capital.
De Marco, who has something of a reputation for catching the eye amongst the Newcastle fanbase with so-called 'cryptic' tweets, was one of the lawyers hired by Mike Ashley to try and force Newcastle's takeover through, and that process is still undergoing arbitration as the potential buyers look for a way to buy the club.
His latest nod to the wrangling over the takeover situation at Newcastle was a post sharing a report stating that the Clarets' takeover, which despite being approved by the Premier League at the turn of the year, has left the club £90m worse off and loaded with debt, as well as that the club was bought with some of its own money.
This has drawn the attention of these Newcastle fans, who can't believe that the Premier League allowed this deal through the Owners' and Directors' test – yet no decision was reached before the would-be buyers pulled out of Toon talks last July.
"Most said this deal would be waved straight through as it offered no threat to the status of the elite clubs. That has now been proven as correct. Feel for the Burnley fans excited at new owners then reading this article must be sickening for them."
"It not even funny how ridiculous and blatantly obvious this is! A proud and previously solid club like Burnley in a mess and NUFC denied transformational investment all to protect and reinforce the status quo of the Premier League!"
"Just shows that the premier league O&D test is an absolute shambles, how on earth was this approved"
Are you annoyed by this?
Yes, how can this be allowed to happen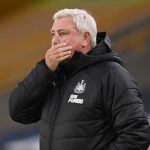 No, it is standard practice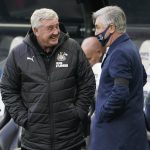 The deal for the Clarets, which looks to be putting the club into debt, was passed by the Premier League and agreed in December.
Still, the proposed takeover of the Toon by PCP Capital Partners, PIF and the Reuben brothers wasn't allowed to be passed, despite PIF owning vast sums of wealth, which surely would not put the future of the club in any peril.
This post continued to draw in many Toon fans who had their say.
"Corrupt Premier league do your thing nick get this nufc takeover done pal"
"its these sort of deals that should be blocked, but yet it got waved through. more ammo for you nick"
"Please tell me you are using this now as evidence of sorts in your case!!"
Certainly, it seems odd that the Premier League passed Burnley's takeover under these circumstances but stopped short of making a decision on the Toon's – and there is no surprise that De Marco alerting Newcastle fans to this development has led to such a reaction, with many feeling that this development can lead to their arbitration can lead to a successful resolution in regards to their own takeover.