A lot of Newcastle United fans have flocked to a post from Keith Downie that confirmed that the Toon's move for Hamza Choudhury had fallen through.
The Sky Sports reporter stated that 'after weeks of waiting' the deal fell through and his post includes a tweet from Rob Dorsett who relayed that Leicester City couldn't get Nathaniel Chalobah, which meant that Choudhury wasn't allowed to leave.
There was a tweet earlier in the day from David Ornstein which claimed that Watford wouldn't let Chalobah go because they couldn't sign Matty Longstaff, so in the end, Newcastle failing to loan out Longstaff meant that they couldn't sign Choudhury.
This has drawn in these Newcastle fans, who were fuming with the club's failure to sign the 23-year-old after Downie claimed 'other factors' had led to the move's collapse:
"Why didn't we just loan Matty out then if he "really wanted him." That's always it with Newcastle, we go in expecting people to give us their players for nothing and not budge ourselves. It's called negotiating and we are chronic at it. Pathetic club."
"Absolute nonsense Keith ."
"Let me guess, couldn't get anything over the line? Things have been bubbling away but covid has put a huge strain on us and every team around us? Shambles"
Are you surprised Newcastle didn't sign Choudhury?
No, was always going to fall through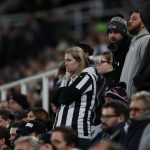 Yes, I thought we would do it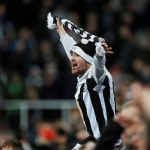 Newcastle did manage to bring in Joe Willock on loan, which means that Steve Bruce has a lot of competition in those central midfield slots and it will be intriguing to see who gets game time.
This post continued to attract angry Toon fans.
"Surprise surprise …….. very little from this Mickey Mouse outfit"
"Now there's a shock"
"Not for the first time. The club has no plan whatsoever"
So, Newcastle didn't get Choudhury, which has clearly angered many Newcastle supporters, but we will just have to see how the Toon get on with the squad they have in the second half of the season.