Newcastle United fans have been reacting to comments made by Alan Shearer about the state of the club.
It's fair to say that things at Newcastle are a little bit dicey at the moment, even though there is a bit of a gap between them and the relegation zone, that hasn't stopped a few nerves creeping in, best exemplified by this tweet from local newspaper The Chronicle.
And it has led to talk about what the club's ambitions really are from club legend Shearer. Speaking to Premier League Productions (quoted by The Chronicle), he claimed that the club's only ambition at the moment is to stay in the Premier League.
He said: "The owner at Newcastle is only bothered about one thing and that's keeping Newcastle United in the Premier League. They're not bothered if they finish fourth-bottom or fifth-bottom so long as they stay in the Premier League so I don't see them panicking as yet."
However, Newcastle United fans took issue with those claims, as they suggested that owner Ashley wasn't doing a very good job of showing even that level of ambition whilst he keeps Steve Bruce in a job as head coach:
"At the minimum cost possible. Idiot."
"He is obviously not that bothered otherwise he would have sacked bruce and invested in the jan window."
"If only that was true"
"If thats the case why the hell is Steve Bruce still manager"
"If that was the case he'd have sacked Bruce. It's like he's happy to let it all burn down now."
"Staring down the barrels of a third relegation under his ownership. If keeping us in the PL is his only concern, it doesn't look like he's overly concerned at all."
Is Steve Bruce good enough for Newcastle?
No, he needs to go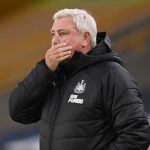 Yes, he's good enough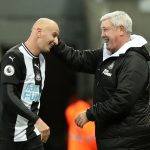 You do start to wonder at what point Ashley has to consider Bruce's position given the pressure he's under from the fans, while you sense that Shearer is not exactly content with his perceived approach to club matters either.