Fans of Newcastle United have been reacting to a post on Twitter, in which Mark Douglas reflected on a report by The Chronicle regarding Newcastle's current league position.
The report by The Chronicle discussed the fact that, despite not kicking a ball on Saturday, Steve Bruce's side have slipped to fourth from bottom in the Premier League table – as Burnley comprehensively beat Crystal Palace 3-0, while Brighton & Hove Albion also picked up a point against Aston Villa.
In response, Douglas shared a link to the report on Twitter, adding his belief that is it 'absolutely risible' the Magpies find themselves in 17th place, and that the side are 'punching way below their weight' even by the 'stingy expectations' of the Mike Ashley.
Fans of Newcastle then flocked to this update to have their say on the matter, with many appearing to be in complete agreement with Douglas' assessment of the situation the club currently find themselves in.
Will Newcastle be relegated this season?
Yes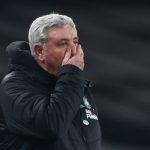 No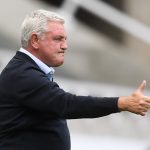 So, what exactly did these Newcastle United fans have to say in reaction to Mark Douglas' tweet regarding the club's lowly league position?
"It's truly embarrassing."
"It's completely unacceptable. This is our fourth consecutive season in the PL. Our aspirations MUST be higher than survival each year. It's an utter disgrace and just highlights MA/LC approach to the club. God knows how they expect to get those 10k ST holders back!?"
"Especially heartbreaking after that KK article this morning. If only MA wanted that version of NUFC rather than the one he's created. It would just take a little engagement with someone like KK and hope. He could be selling the club for double what he currently is… easily."
"Exactly! As I said in a tweet earlier today. With a plan, and to play to our forward strengths, we'd have been sitting comfortably in mid-table without any fear of relegation. Prep and setup of the team has been appalling."
"Nevermind. According to a minority in the media, we should be grateful."
"Just accept it, Mark. Survival is all."
"But Bruce is a nice bloke so we need to accept he is doing a great job."
"Correct. This squad is much better than what Rafa had to hand. Regardless of style of play. It's abysmal. Chelsea and Man Utd next."
"A criminally mismanaged squad from the point that safety was achieved LAST season. Playing with the handbrake on has frustrated and angered in equal measure."
All in all, it would appear that many of these Newcastle fans believe that the club's current standing is wholly unacceptable, with many taking aim at both Mike Ashley and Steve Bruce for the decline, while others somewhat sarcastically suggested that Douglas should just accept that the Magpies, at present, have no ambition.
The north-east giants face Chelsea tomorrow night with both Fulham and West Brom playing later this afternoon – that ten-point gap could quickly diminish come next weekend.