A lot of Newcastle United fans have flocked to a post from Craig Hope, which contains a link to a piece he has produced on Steve Bruce's press conference before the Toon play Crystal Palace.
In the piece, Bruce talks about Graeme Jones' arrival and claims that the Toon's improvement happened before the arrival of Jones, rather than because of his arrival.
Before the former Luton Town boss arrived, Newcastle had failed to win in 11 games in all competitions, but then he came, and the Toon beat Everton 2-0 at Goodison Park.
However, Bruce claims that he had seen 'signs' before this appointment and that Jones has had a 'little bit of input'.
These quotes clearly annoyed these Newcastle fans who can't believe their manager said this.
"What an embarrassment can't wait till he's gone. Let him know the fans have given all the credit to Jones and not Bruce. Cheers Craig"
"Awww Bruced wanna take credit for that win…but winless in 11 games, all not his fault"
"Just sounds petulant doesn't he"
Who do you think deserves credit for the win against Everton?
Jones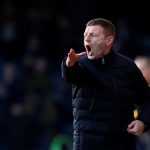 Bruce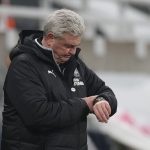 Bruce also reacted angrily when discussing the formation his side played against the Toffees and many Toon fans continued to express their own anger at Bruce.
"Haha. He's clueless. It's obvious and plain to see that in his short time working with the players and on the touchline who is pulling the shots now."
"That just sounds like bitterness to me, in no profession would you publicly say your new recruit has "had little impact""
"Wow he's bitter isn't he?"
"Got some horrible chip on his shoulder now unfortunately"
Newcastle were excellent on Saturday and played totally differently to how they have been playing in recent months, so it will be interesting to see if they can keep that up against Palace.
For now, though, these Toon fans are angry with Bruce's comments.