A lot of Newcastle United fans have flocked to a post from Keith Downie that has relayed comments made by Steve Bruce ahead of the Toon's clash with Southampton in the Premier League.
Bruce claimed that Southampton will be 'near enough back to full strength' and that he hopes that Newcastle can keep their 'momentum' going.
This claim about the momentum has infuriated these Toon fans, who don't believe what they are hearing.
"Only momentum we have is taking us straight to the Championship"
"1 win in 12 games… Steve Bruce – "mOMeNtUm""
"Bruce is completely deluded and has no communication skills whether it be with the media or the players ..no tactical skills .. no motivational skills .. how does a team who has 1 win in 13 have momentum?"
Do you think Newcastle have any momentum?
No, we are struggling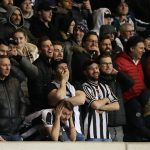 Yes, we are playing better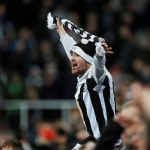 The Toon did beat Everton last weekend but then lost to Crystal Palace at home despite having the majority of possession.
However, their recent run of results in all competitions has been dreadful as they have won one of their last 13 matches, so we can see why these Newcastle fans are baffled by Bruce's comments.
"Steve Bruce looking to keep that 'momentum going' off the back of a nice 2-1 home defeat to Crystal Palace. He's approaching McClaren levels of pathetic"
"Momentum? He is delusional beyond belief, one win in twelve man"
"Momentum??? Is he actually a real person?? I'm not convinced anymore. He has to go…momentum is used when someone or something is moving forward not backward."
The Saints are also set to be without a few players for the game against Newcastle (17:00) and arrive on Tyneside off the back of a 9-0 defeat to Manchester United, so they could be vulnerable, but you wouldn't think that from the way Bruce was talking about them.
So, we can see why many Newcastle fans were fuming with these latest comments.