Newcastle United fans have been reacting to a suggestion put to them about the possibility of Yohan Cabaye returning to the club.
The midfielder announced his retirement last week, hanging up his boots at the age of 35, and is already looking into what the next step of his career could possibly be. Speaking to his former side Crystal Palace, the Frenchman spoke of his ambition to get into either coaching or becoming a sporting director: "I want to do courses, like coaching licenses. There's a school in France on how to be a sporting director that I'm interested in. I want to go back to school, now to learn and try to stay involved in the game."
The story was then picked up by local Newcastle outlet The Chronicle, who put the question to fans both on Facebook and Twitter to see whether after 93 appearances, they wanted to see him come back to the club in some capacity.
The answer was a pretty resounding 'no', with fans bringing up his strike that he went on back in 2013 as one of the main reasons why they didn't want to see him:




"Not after deliberately refusing to play whilst forcing his move away"
Would you like to see Cabaye back at Newcastle?
Yes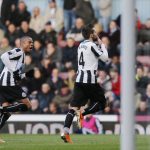 No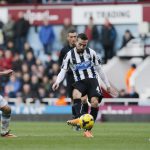 Look as if these fans aren't quite in the 'forgive and forget' stage when it comes to Cabaye just yet.