These Newcastle United fans have sent a strong message to boss Steve Bruce about the use of Dwight Gayle.
The forward made his first Premier League start of the season on Monday night against Chelsea as he continues to get back to 'full fitness' following his MCL injury he picked up in September, and didn't exactly get the most glowing of reviews from supporters online for his display.
However, his performance wasn't helped by the fact that he was made to play out wide rather than through the middle.
That was a point fans wanted to bring up when Bruce spoke about Gayle's comeback game during his press conference (via @NUFC). Bruce claimed: "we always know he can score a goal," but fans couldn't comprehend his words given that he was stuck out wide for most of the 65 minutes he was on the pitch:
"If he's playing as a right-winger he'll never score a goal"
"Of course it was going to be difficult, Gayle's a striker not a winger"
"Doesn't suit the system, square pegs etc"
"It's a bit hard to score a goal when there's zero service into the box and he's being played on the wing"
"Absolutely spot on Sav. You can't expect a striker to provide service to himself on the wing a bonkers tactic"
"Playing him on the wing was a masterstroke mind Steve"
"Got a tip.. don't play him on the wing"
Will Dwight Gayle score 5 goals this season?
Yes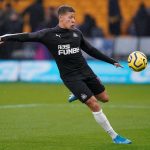 No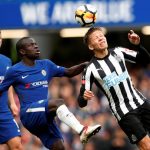 You can kind of understand the frustration, especially given that Gayle has pretty much built his career on playing through the middle, so he was a real fish out of water in this one. It remains to be seen whether Bruce will heed the advice of the fans at the weekend.