Speaking recently on the #NUFC Matters YouTube show, Ben Jacobs discussed whether PIF are still interested in the takeover of Newcastle United.
Following a three month period in which the Premier League gave no indication as to whether or not the Saudi Arabia-backed bid for the purchase of Newcastle United would receive approval, the deal eventually collapsed when PIF pulled out due to the league's Owners' and Directors' test dragging on indefinitely.
However, despite the fact that we are now almost a year on from the initial bid, Jacobs, speaking on a recent episode of the #NUFC Matters YouTube show, claimed that there is indeed still interest in the deal being resurrected on the part of PIF.
He said: "That's where we are now – Newcastle United could win the club case and Nick De Marco and the club at large are very confident, particularly improving, as I understand it, the point of separation, and to a larger extent the piracy issue resolving itself independent of what the club specifically will do on that, simply because political relations between Qatar and Saudi Arabia are better.
"So, in that respect, if you're a glass half full person, you'll say that it's very possible. And I can categorically say that PIF are at the table and interested and would be quite prepared to go from a withdrawn bid to resuming the process – providing there is that clear path of approval."
Do you think the takeover will be resurrected?
Yes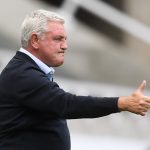 No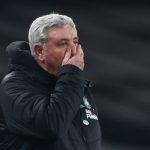 TIF Thoughts on Ben Jacobs' comments regarding PIF's interest…
As such, from Jacobs' comments, it would seem that, should Newcastle United and Mike Ashley win the arbitration proceedings that they have begun against the Premier League, the buying party would indeed still be interested in the purchase of the club.
So, despite the sheer volume of time that has passed since the takeover was initially mooted back in April of last year, it would appear as if there remains a very real chance of Mike Ashley finally selling the club.