Former Newcastle United star Steve Howey has dropped his verdict over a recent claim surrounding the ongoing Saudi-backed Magpies takeover.
Speaking exclusively to This Is Futbol, Howey was asked whether or not he feels that there is any work going on behind the scenes following Mark Douglas' recent comments on the 'Everything is Black and White' podcast this week.
The Chronicle reporter claimed:
"All I can say is, you know, the same voices that were talking about it in the summer are still talking about it as a slight possibility."
In response, Howey had this to say on the matter, he told TIF:
"I think the fans are keeping an eye on it. I don't think they're fully invested as what they were before because obviously, it was such a kick in the teeth for everybody when that one fell through and obviously, Newcastle fans have been here so many times before and the rigmarole of the owner's selling it, he's not selling it then this happens, that happens.
"I think, probably, there are a lot of fans like me that you can see something bubbling around in the background, but not really looking too much into it because for me, I certainly wasted a lot more time and energy in the last one and got completely invested in it for it to end in the way that it did.
"You can see in the Chronicle and on social media there's something bubbling away but ultimately, we'll see what happens. If it happens, it happens. If it happens then absolutely brilliant but I think we'll just crack on with what we've got to get on with until something does happen."
Do you think the takeover will eventually happen?
Yes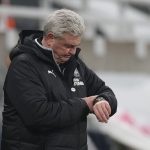 No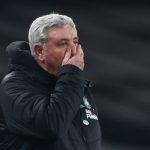 The original Saudi takeover of the club collapsed back in July after the prospective consortium behind the bid pulled out due to "the unforeseeably prolonged process" surrounding the deal and the Premier League's acceptance of the proposal.
Since then, both the club and Newcastle Consortium Supporters Limited have opened legal battles against the Premier League over their handling of the original bid.
As well as these legal cases, it was reported back in July that current Newcastle owner Mike Ashley was still "100% committed" to the takeover and getting it completed.
In our view, if something is indeed bubbling away in the background as Howey suggested, it would be the best thing, to sit tight and wait for any official announcement from the club regarding the matter, especially after the past year of speculation and doubt.