Newcastle United fans have been reacting to the latest comments in regards the potential takeover of the club.
It's been more than a year since news emerged regarding the potential Saudi Arabian investment on Tyneside and Mike Ashley moving on from the club, but despite the deal reportedly being called off back in July there are still plenty of talking points when it comes to whether or not the deal will still get done at some point.
Speaking on the latest edition of the Everything is Black and White Podcast (quoted by @NUFC360), journalist Mark Douglas gave fans just a little tease that there is still the potential for something to happen by saying "we are getting to the point where there will be some big story coming out".
Here's what these Newcastle fans made of the comments.
"Just want an answer now. If it's a no then fair enough, we move along. Would much rather a yes though."
"The next few weeks. The next few months. The next few lifetimes."
"Oh wow. Let's hope."
"Tell me more mark!!!"
"Cans"
"Yes please"
Do you think the takeover is approaching its end game?
No, no one has any idea what is happening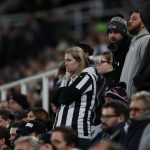 Yes, something will happen soon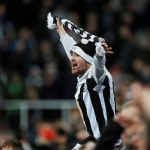 Which you can kind of understand after over a year of things being up in the air, just some clear clarity one way or the other might go a long way to making things better.