Ian Wright has been speaking on the latest episode Match of the Day about Newcastle United's 3-2 win over Southampton.
One of the topics that Wright discussed from the match was Joe Willock's performance. Willock is currently on loan with Newcastle from Arsenal and made the perfect debut as he scored the opening goal of the game.
He then turned in a brilliant all-round display that earned him an 8.21 rating from WhoScored.
This led Wright to wax lyrical about Willock, though he doesn't think the 21-year-old will ever get a proper chance with the Gunners.
He said: (33:10) "(I'm) delighted for him.
"He's a box-to-box midfielder; I don't think he would ever get the opportunity at Arsenal to play like he'll probably be able to play for Newcastle."
Wright then talked over the top of footage showing Willock's performance and heaped praise on him.
(33:27) "This is what he does, he gets in the box, and he can finish, that's what he can do.
"I was really pleased for him because, like I say, he's been at Arsenal for a long time; (it) must have been a very hard decision for him to say 'right I will go out on loan'.
"Five tackles as well today, winning the ball back and getting Newcastle on the break.
"I think before this game Almiron had two [goals], Hendrick had two, Jonjo Shelvey one, they're going to need goals from the midfield, and when you look at him trying to get in there, he gets in there with a purpose.
"Delighted for Joe because it's a very integral time in his career at the minute."
Do you want Willock to stay at Newcastle long term?
No, too early to judge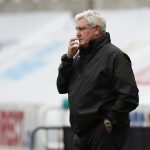 Yes, he looks brilliant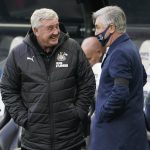 TIF Thoughts on Willock's display…
Steve Bruce claimed that Willock would be a goal threat from midfield and so he proved to be against the Saints/
The footage on Match of the Day also shoeds the number of other times that he got in the box, so he looks like he could be a good signing for Newcastle going forward.
The 21-year-old, who is valued at £14.4m by Transfermarkt, will probably get a lot of game time for Newcastle if he keeps playing like this and we will be keen to see how he performs against Chelsea in Newcastle's next match.