Newcastle United fans on Twitter have been responding to the latest claim concerning former Toon manager Rafa Benitez. 
This comes after The Chronicle shared a post on their official Twitter page that contained an article from their website that had journalist Lee Ryder dismissing recent claims from Duncan Castles that Newcastle owner Mike Ashley has approached Benitez to try and get him to return to the club as manager.
This post then gathered a lot of replies from Toon fans who were quick to share their thoughts on this latest bit of information.
So, what did these Newcastle fans have to say in response to this news from Ryder regarding a potential return for Benitez?
"And you've ruined my night"
"And just like that our hopes were crushed"
"Fun never lasts long at #nufc"
"Oh well I got excited for an hour atleast"
"Pretty shocking by the @ChronicleNUFC this. #factsfirst"
"Cheers sons crying. We're stuck with Bruce til he takes down to League One."
"Extremely irresponsible gutter journalism. They're so disrespectful towards NUFC fans."
"Still ended up ruining my night and crushing my dreams (not the first time) Even though I knew it was utter tripe."
"There goes the hope in one fell swoop!!"
"OMG…. our fans are so desperate it's embarrassing…. I don't know any other club where the fans have went on like this over another manager haha no wonder other fans think we are a laughing stock haha"
Looking at the replies to this post from The Chronicle, it appears that these Newcastle fans aren't happy to hear that the rumours shared by Castles in his latest podcast about Ashley approaching Benitez for a return to St. James' Park are reportedly false.
This just goes to show how much these Toon fans admire the Spaniard, what he did during his time at the club and how much they would love to see him back.
Although that seems rather unlikely after he left his post in the north-east before quickly laying blame at Ashley – he told The Athletic:
"What is Mike Ashley looking for? He's a businessman who I don't believe really cares about his team. He wants to be in the Premier League and he wants to make a profit."
Do you think Benitez would ever return to Newcastle under Mike Ashley?
Yes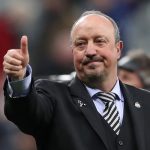 No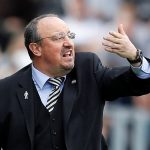 Moving forward, until sometime official happens or is announced by the club, these Toon fans will have to make do with having Steve Bruce at the helm of the club for the time being, despite previous examples of fans showing their dislike of the current Newcastle manager.