Newcastle United fans on Twitter have been responding to the latest social media post from Toon journalist George Caulkin. 
This comes after Caulkin shared a post on his official Twitter page sharing his views about the current situation at the Tyneside club.
He said that Newcastle "should not" currently be in 17th place in the Premier League table prior to their match against Manchester United.
Caulkin added that last season was a "mirage" of results and performances but that they "improved" in the summer in terms of incoming transfers and not selling anyone but still seem to have "regressed."
The journalist ended his tweet by saying that Newcastle "rolled the dice again" in January and that "they never learn" before describing the whole situation as "dull."
This post then gathered a lot of replies from Toon fans who were quick to share their thoughts on Caulkin's post.
So, what did these Newcastle fans have to say in response to Caulkin's post about the current situation at St. James' Park?
"We're screwed George. Thanks to Ashley, Charnley & Bruce, end of. #nufc"
"We totally deserve this. The club deserves relegation. We all knew this would happen."
"Nufc have killed my love of everything football. Its tedious" 
"The way the club is ran it deserves to be relegated! Not one jolt of ambition" 
"Dull? How about depressing? Predictable? Soul destroying?" 
"Deserve to go down strictly based on ownership. Allow a world class manager to walk. Pay a buy out clause for a failure of a manager in charge of a championship club. Spend 40mil on a wide player & wonder why he isnt banging them in. Fail to sack bruce. Fail to recruit in Jan. " 
"Absolutely farcical, not learning from mistakes from past relegations, should have acted last month, sack Bruce after no wins and 2 goals in 9, or make a signing!! Rolling the dice yet again"
"It's not dull, it's damn right tragic!"
Looking at the replies to this post from Caulkin, it appears that none of these Newcastle fans are happy with the way the club has operated in recent years, either on the pitch or off it.
Who do you think is more to blame for Newcastle's poor season?
Mike Ashley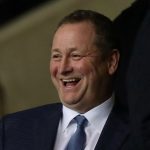 Steve Bruce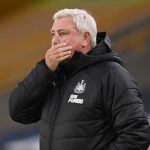 Given how Newcastle have finished their previous two league campaigns in 13th place after finishing 10th under Rafa Benitez in the 2017/18 season, it's clear to see why Caulkin and these Toon fans alike think the club have regressed in recent years.
Taking into account their current league position, it feels unlikely, in our view, that they will finish higher than 13th this year.