Newcastle United fans on Twitter have been responding to the latest comments made by former Toon manager Kevin Keegan regarding a potential takeover of the club. 
This comes after Newcastle news Twitter account @NUFC360 shared a post on their page relaying comments made by Keegan during a recent interview he had with Alan Shearer for The Athletic.
In regards to a potential takeover of the Tyneside club, Keegan said:
"It won't go on forever. Someone, somewhere, will see the benefits of that great club.
"Yes, Man United are bigger. Yes, Liverpool are bigger, but only because they've won things. It could change with new owners. You never know, it may just be around the corner."
Are you confident a takeover will take place this year?
Yes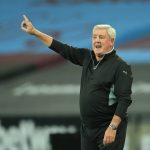 No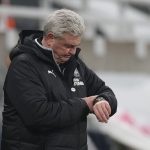 This post then gathered a lot of replies from Newcastle fans who were quick to share their thoughts on these latest comments from the former Toon boss.
So, what did these Newcastle fans have to say in response to Keegan's comments about a potential future takeover? 
"Hope you're right about a takeover being around the corner. This waiting for some good news has been going on for over a year now." 
"And Steve Bruce wonders why we want him out and Keegan is classed as a legend. He makes us believe we can be better." 
"Oh I hope so…." 
"Let's prey for this day, hopefully in my lifetime" 
"Really hope so King Kev with some very wise words" 
"I love that man."
"King Kev just gets it. Even today he's more inspirational and believes in the club and what it can be. Man should be a club ambassador and have a statue. How Ashley treated him is one of his most unforgivable crimes against the club and its fans."
"It's a stain on our club that KK doesn't have a stand named after him or a statue outside the ground or the very least an ambassadorial role with the club. He just gets it doesn't he? Sees the potential and wants us to be better. A legend is an understatement."
"Love seeing the man speak about our club. He just gets it, always has done. I only experienced KK in 2008 and I wish i could've experienced the entertainers era. He's right though, one day fatty will be gone"
Back in July, the Saudi-led takeover that were trying to take charge at St. James' Park, broke down after the prospective consortium behind the bid pulled out as a result of "the unforeseeably prolonged process" surrounding the deal.
Looking at the replies to this post, it appears that these Newcastle fans all have a lot of love and respect for Keegan and are very hopeful that what he said about a potential takeover possibly being around the corner will come true.
In our view, if a takeover does take place anytime soon, it would certainly make these Toon fans happy, which, considering their mixed bag of league results so far this season, would be very welcome.