A lot of Newcastle United fans have flocked to a post from their club that contains some footage of Miguel Almiron after he scored a brace in the Toon's 3-2 win over Southampton.
In the footage, the Paraguayan says hello to all of the Toon fans, that it was a "great victory" over the Saints and that he is looking forward to the next game now.
This footage of Almiron drew in a lot of Newcastle fans who showered the 26-year-old in praise.
"Almiron probably had his best game I've ever seen today, guy was everywhere, looked amazing, got a good goal"
"I love him. Fantastic professional, who when played in the correct position, is such an asset to this side."
"Absolutely immense performance Miggy."
Was Almiron Man of the Match?
Yes, he was immense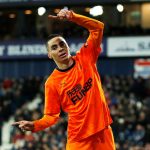 No, he wasn't that good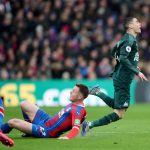 Almiron has played various different positions all season, but in two of the last four games he has started in his natural role as an attacking midfielder, and he has scored three goals and turned in performances of 7.94 and 8.94.
So, it looks like the Toon are now seeing the best of Almiron in his favoured position, and this footage continued to attract many Toon fans who heaped praise on him.
"Almiron gets slated but for a poor team like us he's invaluable. Great work ethos. Play to his strengths, attack. He's not a wing-back!"
"Outstanding today, well done Miggy."
"What a great player, just love him! ..Nah, nah, nah, nah, nah, nah, nah, nah, nah, Miggy Almiron, Almiron, Miggy Almiron.."
This brace moved Almiron onto four league goals for the season, making him Newcastle's second-top goalscorer and matching his league tally from last season.
It is clear that he has now potentially hit a rich vein of form and Steve Bruce even admitted that his change in formation had benefitted Almiron and it will be interesting to see if he can keep this good run going.