A lot of Newcastle United fans have flocked to a post from Luke Edwards that followed on from the Toon's 3-2 win over Southampton.
The Daily Telegraph reporter claimed that this result should stop the "silly Bruce has lost the dressing room rubbish."
This post angered a lot of Toon fans who felt that Edwards was deliberately trying to wind them up.
"Just can't help yourself. Take the night off."
"Hooray. Scrappy win to put us…16th. #progress. Stop the silly hounding of Bruce. 16th is a triumph. Only on whatever planet Luke is on"
"Wondered how long it'd be till you cast off….."
"Not every #NUFC win needs to be accompanied by a jab at anyone who has questioned Bruce before. Excellent win today, something we all want. If Bruce is making tweaks to influence this then great! It's what we criticised him for before – lack of tactical ideas."
Has this tweet annoyed you?
Yes, there is no need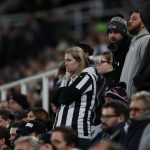 No, it is just a joke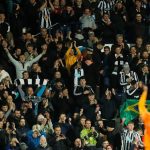 Last month, Bruce was asked if he had lost the dressing room after Newcastle were on a dreadful run of form and he claimed that he wasn't the man to answer that question.
However, his side dug in for him on Saturday as they played most of the second half with ten men and then when Fabian Schar was stretchered off they clung on with nine men to seal a huge three points.
However, these Toon fans feel as if the win had nothing to do with Bruce.
"Bruce made a massive mess of today, absolutely clueless. He has lost the dressing from 100%"
"Or the players, as professionals are playing as they should be, not for Bruce, but for themselves, the club, the badge and the fans! Having pride in your performance shud happen no matter what. Only you, Ashley, Charnley & Bruce believe Bruce is the right man for the job !!"
This post by Edwards has clearly irritated many Newcastle fans who feel as if the journalist is trying to annoy them.
Either way, though, it was a great win for Newcastle, and it will be interesting to see if they can build on it.