A lot of Newcastle United fans have flocked to a post from Allan Saint-Maximin in which he congratulated Joe Willock for a goal on his Newcastle debut after changing his Twitter name to Sam Maximus.
This was after Paul Merson called the Frenchman Sam Maximus by mistake on Soccer Saturday (via The Chronicle).
The 23-year-old also changed his Twitter profile name to Sam Maximus, and the Sky Sports pundit later apologised to Saint-Maximin.
This led to a huge reaction from many Toon fans who found this hilarious.
"Outrageous!"
"Hahhahahahhahaha my winger"
"Hahaha unreal from you Allan today Well played"
Were you impressed with Saint-Maximin's performance?
Yes, he was brilliant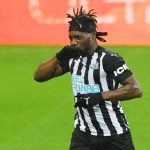 No, he wasn't that good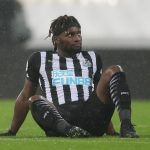 Saint-Maximin was brilliant during Newcastle's 3-2 win over Southampton as he set up two goals and turned in a performance that earned him a 8.97 rating.
The Frenchman has missed a large chunk of the season for Newcastle, but he made a big impact here, and his role in the first goal for Willock was particularly impressive as he picked up a long ball from Fabian Schar (0:05) and then raced into the box and squared the ball for Willock to tap home.
However, it was this Twitter name update from Saint-Maximin that got these Toon fans talking.
"Class"
"love it, wicked sense of humour"
"Love this man's banter!"
Last season, Saint-Maximin was Newcastle's best player in the league with a 7.29 rating, and despite missing a lot of games this season, he is still the Toon's second-best player.
So, he is clearly crucial for the Toon, and it is good that they have him back and it's nice to see that he's managed to keep up a good sense of humour despite his recent illness.