Former Newcastle United midfielder Rob Lee has named Brendan Rodgers as the man he would like to see take the club into their new era.
That is of course if the proposed takeover of the club goes through. Talks have been over a year in the making and what is to come next isn't going away any time soon. But whilst there is still hope of it going through, there's always stuff to talk about when it concerns what the club will look like if and when it does.
Speaking on the latest edition of NUFC Matters (31:36), Lee thinks that the Leicester boss would be the perfect man to help take the club to the next level:
"If the takeover goes through, maybe someone you know Brendan Rogers I think is doing a great job. Brendan Rodgers has proven wherever he's gone, he's done very well. I think he's doing a great job at Leicester and I think he seems to be able to build the club up. So if I had a choice, if was money was no object and I think Brendan Rodgers."
Are you still positive about the takeover?
Yes, it will happen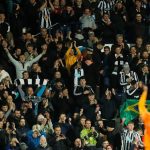 No, it was over a long time ago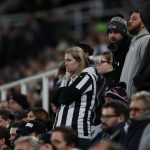 TIF Thoughts on Rob Lee suggesting Brendan Rodgers should takeover at Newcastle United
You certainly can't blame Lee for being ambitious here when it comes to who he wants to take over in the dugout. And he's absolutely right when it comes to him turning teams around, from his days at Swansea City all the way up to his current Leicester City side.
Although given what he's doing at the King Power Stadium right now, with Champions League football a possibility next season, it would be something of a step down for him to make the move to Tyneside at this point in his career.
Now obviously if the deal goes through and the club does receive a massive injection of money to spend on coaching and players then they might be able to tempt him away with enough financial incentives, but even so, you'd have to think it would take something incredibly substantial to make it happen.