Laurie Whitwell has been speaking on the latest edition of The Athletic's YouTube show Ask Ornstein with David Ornstein about Manchester United's transfer plans for the summer.
One player who Whitwell mentioned was Erling Haaland, who the Red Devils were interested in before he moved to Borussia Dortmund.
Since Haaland arrived in Germany, he has scored an incredible 43 goals from just 43 appearances for Dortmund.
This includes ten Champions League goals, and it is clear that he is an awesome striker with immense finishing ability.
If you contrast him with Edinson Cavani and Anthony Martial, you will see that Haaland has scored 17 goals this season in the Bundesliga while Cavani has six in the league and Martial only four.
So, you can see why Manchester United might want Haaland and Whitwell thinks that he would be Ole Gunnar Solskjaer's ideal signing.
He said: (5:05) "Erling Haaland is definitely one that Ole Gunnar Solskjaer would have above all others.
"We know what happened last time with the agent demands and United saying no to any kind of release clause, and clearly that is something that Dortmund are now having to deal with.
"If they could do a deal now, I am sure they would look to add him to the squad. He is the player that I think they feel they can build around for the next five/six years."
Do you think Manchester United will sign Haaland?
No, we won't get him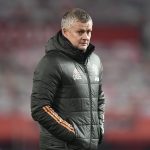 Yes, we could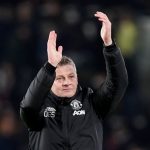 TIF Thoughts on Haaland…
There is no question that if the Red Devils signed the 20-year-old, they would be improving their squad as his goal record speaks for itself.
However, there is likely to be a huge amount of competition for Haaland with the likes of Chelsea and Manchester City also looking at him.
So, though we think he would be a fantastic signing for Manchester United, the fight to get him could be fierce in the summer.