Former Premier League referee Mark Halsey thinks Trent Alexander-Arnold should have been sent off for his tackle in the Merseyside Derby defeat to Everton.
The England defender gave away a penalty late on when he was adjudged to have tripped Dominic Calvert-Lewin when he was through on goal and had an empty net in front of him. The decision not to send off Alexander-Arnold has caused some controversy when it could be argued that he was the last man and denied a goal-scoring opportunity, something that should warrant a red card.
And speaking exclusively to This Is Futbol, Halsey thinks that the way the situation was handled with VAR barely being factored into the equation as Chris Kavanagh barely glanced at the screen, and that VAR official Andre Marriner should have done more in this situation to ensure Alexander-Arnold was rightly sent-off:
"What he [Andre Marriner] should have been saying to Chris, by calling him over, "listen, you need to look at this", because if you're giving a penalty, he has to send Trent off, harsh though it is, he has to send Trent off because giving that penalty, he's denied a clear and obvious goal-scoring opportunity. So he has to send him off. So that's what Andre should have been calling him across for, not to re-referee the game and say, "listen, it's not a penalty".
"I've got to say Andre was incorrect in bringing the referee over, but what he should have brought him over as I said, was to tell him "listen you need to be taking disciplinary action, by issuing a red card for a denial". I know it's very very harsh for him to be sent off that but the law is, once he gives a penalty in that situation he's got to send the player off."
Are you concerned by Trent Alexander-Arnold's recent form?
Yes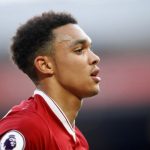 No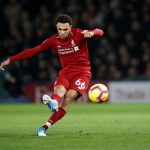 Whilst the decision didn't make much of a difference on the day with the game then out of sight, the decision not to send the right-back off could hold big ramifications going forward. With their hopes of Champions League football hanging on by a thread, they are going to need every bit of help they can get.
And to miss someone who, whilst he's not been at his best this season, is still one of their most important players, would be a major blow if they were to find themselves without him for a few games, So short-term damage, but not a long-term loss.