Jurgen Klopp discussed all things Liverpool on the most recent edition of Sky Sports' Sunday Supplement.
Speaking exclusively to Sky Sports presenter Vicky Gomersall, the Liverpool manager was asked what he is doing to give his players "more downtime to get away from the game" this season, as they cope with a playing schedule that the German manager has previously expressed frustration over due to its packed nature.
On that topic, Klopp revealed that he is giving his players more days off this term than he has in previous seasons.
He said: "I'm not the biggest fan of off-days but I probably never gave more days off than I do in this season. Whenever it's possible, I just want to give the boys the opportunity to be at home, in a different environment."
Are you surprised by Klopp's revelation?
YES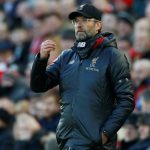 NO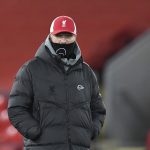 TIF Thoughts on what Klopp said about giving his players more days off…
While Klopp made it clear that he typically doesn't like giving many days off, it's also clear that he feels it's necessary this term due to the Reds' packed fixture schedule, about which he's previously made his negative feelings very clear. 
Perhaps the heavy fixture schedule combines with Klopp's tendency to utilise a 'fast-paced' and high-intensity style of play to make it difficult for the Reds to maintain the same training schedule that they would normally have without running an increased risk of players getting injured, and given that Liverpool are already experiencing an injury crisis at the centre-back position, perhaps it's understandable why Klopp and the Reds' coaching team may be hesitant to push their players beyond their limits. 
Could Klopp's revelation that he's had to do something he doesn't like to do, in giving his players more days off than he usually does, give us one indication as to why he has expressed such anger about his side's packed fixture schedule this season? 
Regardless of whether or not that is the case, it's clear that all is not falling perfectly into place for the defending Premier League champions this season, but with the Reds winning both of their last two league games, coming off the back of a poor run of form in which they failed to win in five straight top-flight fixtures, perhaps Klopp is helping his team to change their fortunes and it will be interesting to see if they can build on their momentum following that poor run to keep themselves in contention for the Premier League title by the end of the campaign, despite their enforced changes in training this season.