Jonathan Northcroft thinks that Liverpool are in need of a total rebuild this summer having gone through one of the more challenging seasons in recent times.
Things were not helped by the copious amount of injuries that they have had to deal with all season long, combined with it being a truncated season has meant plenty of adjusting for Jürgen Klopp and his men this campaign. As a result, they find themselves on the outside looking in when it comes to finishing in the top four and with only the Champions League left to fight for in terms of silverware.
And whilst some might put their deficiencies solely down to the absence of someone like Virgil Van Dijk, speaking on the Football Writers Podcast (24:20), Northcroft thinks that it might take more than just sorting out one or two things over the summer if the club are to get back competing near the top:
"You know, I think Liverpool will have to go back in the summer and do the rebuilding or the realigning job that Pep's done at Man City. I think that's what Liverpool need at this point. They were always coming towards the end of a cycle.
"Anyway, if you look at the ages of the squad, but I must admit I didn't see this coming as quickly as it did. I thought it would be next season. It's come a bit early, that can happen."
Has this season been a 'disaster' for Liverpool?
Yes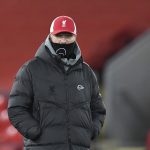 No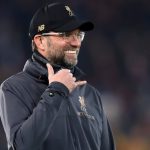 TIF Thoughts on Jonathan Northcroft's views on the Liverpool squad
Northcroft does raise a point when it comes to the Liverpool squad. Most of this side has been there for a while, with many of the faces still the same from their 2017/18 campaign when they reached the Champions League final and started this era of dominance.
They have made some changes to the squad and added depth with the additions of players like Diogo Jota and Thiago, but as this season has shown, that's still not enough with even their attack coming in for question after some incredible years together.
And if they want to get back to being serious challengers again, then a serious rebuild does have to take place, and this summer is as good a time as any to get it into gear.