Former Premier League midfielder Jamie O'Hara doesn't see Liverpool's season getting any better from here on out.
Liverpool are in something of a crisis right now, with boss Jürgen Klopp openly conceding in the title race, and now they find themselves in a battle to even finish in the top four this season, the only thing that, other than perhaps a Champions League win, would qualify this season as a success.
And as heard on the TalkSPORT Daily Podcast, O'Hara thinks that unless things are sorted out incredibly quickly, given the way other teams around them are playing, there's only going to be one outcome for them, and it doesn't look good.
He said: "The way that they're playing, with the defence and the confidence in the back four, Allison all of a sudden looks like he's just making mistake after mistake. They've lost that invincibility that they had as a team.
"And I look at Chelsea, and I think with the new manager coming in and the way they're getting results and the way they're playing and the squad they've got, I think Liverpool are going to end up out of the top four this season, I really do."
Has this season been a 'disaster' for Liverpool?
Yes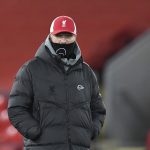 No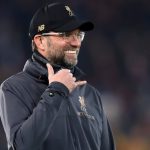 TIF Thoughts on Jamie O'Hara's comments about Liverpool…
O'Hara is right about the way Liverpool are heading, with their recent form making for rather grim reading. But in the grand scheme of things, when everything is considered, Liverpool fans are surely in no position to complain, as some of them have been.
The blow that they were dealt with the injuries to Joe Gomez and Virgil Van Dijk were always going to take their toll on the side and make things difficult. But on top of that, Liverpool have had arguably one of the best three-year spells a club could ask for: a Champions League final, a Champions League win the following season, as well as their Club World Cup victory and ending their 30-year league drought.
If they need to take a year to step back because of the varying circumstances, then in all honesty, so be it. There are dozens of clubs who would do anything to be in their situation, even with the 'disaster' that this season has been to this point.