Speaking recently on the Here We Go podcast, Fabrizio Romano discussed the current contract situation of Liverpool central midfielder, Georginio Wijnaldum.
Since moving to Liverpool from Newcastle United in what was a £24.75 million deal back in the summer of 2016, Wijnaldum has so far gone on to feature 218 times for the Reds, scoring 22 goals and providing 16 assists along the way.
So far this season, the £36 million-rated 30-year-old has been an influential part of Jurgen Klopp's Premier League side, featuring in all 23 of the club's league fixtures, over which the midfielder has scored two goals and averaged a WhoScored match rating of 6.64.
However, with the Dutch international's current contract set to expire at the end of the season and, as yet, the player having not put pen to paper on a new deal with Liverpool, in addition to reports of Barcelona's interest, there is a great deal of uncertainty surrounding the future of Wijnaldum at present.
This was one subject of conversation on a recent episode of the Here We Go podcast, in which Romano provided the latest news regarding Wijnaldum's contract saga.
He said: "We have always said that it's complicated – really, really complicated. And, now, it's way more complicated because when you arrive in February, the middle of the season, and you have no agreement it's becoming more complicated and we can say also dangerous – because you are losing a top midfielder as a free agent.
"There is nothing signed yet with other clubs. I always see rumours about Barcelona and many clubs, but there is nothing agreed or done. But, for sure, at the moment, there is no agreement between Wijnaldum and Liverpool.
"So, only if the player will change his mind about the economical part of the contract and he says, 'OK, I want to stay in Liverpool because of my career and my family' or these kinds of things – in this case, you have a chance to keep Wijnaldum.
"If not, I think it's really difficult because the last bid from Liverpool was at the beginning of December – we're talking about two months ago. So, it's really complicated. There is still no agreement. So it's up to Gini, but it's really, really complicated."
Do you think Wijnaldum will leave Liverpool at the end of the season?
Yes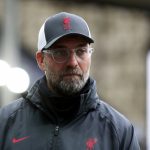 No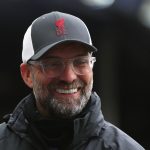 TIF Thoughts on Fabrizio Romano's comments regarding Georginio Wijnaldum…
Considering how often Klopp has called upon Wijnaldum so far this season, not only in the Premier League but also in the Champions League – in which the 30-year-old has played in all but one of the club's six fixtures – it is not difficult to imagine the midfielder's loss would be a blow to the German coach. However, he hasn't exactly been at his best in the Premier League this season if WhoScored's ratings are anything to go by, as he currently ranks as the 13th best performer for the Reds, despite being a regular in the starting XI.
However, as Romano states, with the situation of his contract being complicated at present, and there appearing to be no clear resolution, as things stand, Wijnaldum will be leaving Merseyside this summer.