TalkSPORT host Adrian Durham has ripped into Liverpool boss Jürgen Klopp for the way he and the club handled the transfer market and Liverpool's centre-back issue.
Liverpool have been going through a torrid time this season when it comes to injuries, especially at the back with the likes of Virgil Van Dijk, Joe Gomez and Joel Matip all going down at some point, forcing Klopp to improvise with central midfielders Jordan Henderson and Fabinho in their absence, as well as some academy players.
They have since addressed that with the signings of Ozan Kabak and Ben Davies, but speaking on the TalkSPORT Daily podcast, Durham thinks that the manner in which they were brought in and Klopp's refusal to use them straight away was nothing short of 'arrogance' by the German.
He said: "What I'm looking at here is an arrogance, I think, from Liverpool as a football club, that they felt they didn't need to sign a centre-back early in the window, so they didn't bother – they waited until the last day to bring in two. One of them was available last night and Jürgen Klopp got arrogant, because he thought, 'I know, I'll leave him on the bench; I can afford to have Henderson still in the back four.'"
Do you agree with Adrian Durham here?
Yes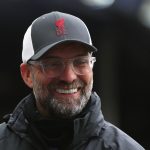 No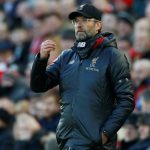 TIF Thoughts on Adrian Durham's comments about Jürgen Klopp…
Durham's comments would hold some weight if Klopp was hellbent at the start of the window with keeping things as they were. He stated at the start of the month that it was 'unlikely' the club would bring one in due to a number of factors, but he never ruled it out completely. So it appears that the club were trying, but just couldn't get it done until late in the window.
He can perhaps take some blame for keeping Davies on the bench for his first available game, but even playing him so soon after bringing him in when he hasn't had time to adapt to new surroundings or with his new teammates could have brought its own problems, so you can understand why he was hesitant in that situation.
But at least they did something in the window, even if it took longer than they perhaps would have liked, which is still more than some clubs managed to do this window.