Many Leeds United fans have flocked to a tweet from the Yorkshire Evening Post's Graham Smyth, which shared an article of his thoughts surrounding Helder Costa. 
In this article, it's explained that Costa has not enjoyed a great season in the Premier League since joining the Whites permanently for £15m in the summer. 
Meanwhile, in his tweet sharing this report, Smyth explained that Raphinha, who also joined the Yorkshire club permanently in the summer transfer window, presents 'a huge challenge' to the former Wolverhampton Wanderers man as he has performed far better than Costa this term. 
After this article was shared by Smyth on Twitter, lots of Leeds fans replied to the journalist's post to share their thoughts on Costa. And it wasn't pretty.
So, how have these Leeds United fans been reacting to this post?
Many Whites supporters have been slating Costa in response to this tweet, with some indicating that they think signing the 27-year-old was a mistake, whilst others believe he must be offloaded at the end of the current campaign.
"Afraid to say that it was 18m wasted"
"If he wants to stay he needs to step up. Take the time to improve his technique. Learn from Raph rather than fade into the shadow's."
"Helder has been the biggest disappointment of the season so far. Everyone else has stepped up, but he has struggled."
"It's like he's not bothered. He's getting paid so why try kind of attitude"
"Hes not been consistent enough at all for me. Showed glimpses but sadly dont feel he has enough to be able to take us to the next level. If we can get between 7 – 10mil for him, I would sell in the summer & reinvest. IMO"
"He's the weakest player in the squad by a mile. Wolves must have had great fun selling us him and Douglas"
"Started the season well but the lad looks shot. Downed tools since Rapha took his spot. Can see him being moved on in the summer and finally sign Dan James"
Who is better?
Helder Costa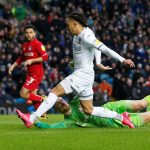 Raphinha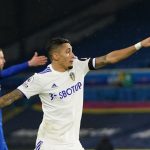 "one of my favourite players, but his attitude at times seems horrific, when he comes on and gets the chance he just seems disinterested"
"An incredibly frustrating player in the EFL but seemed to really shine in the first few games of the EPL. It's a shame that he's dropped off again. He has been terrible every time he' has come on the pitch recently."
"Too fragile while on the ball gets knocked off far to easily. Just doesn't have the confidence to run at / take on his man or beat his man everytime which just isn't good enough in the PL"
All in all, it's clear that plenty of Leeds fans feel that the £10.8m-rated Costa has failed to justify his price tag and given that Raphinha has provided five more Premier League goal contributions than him, despite the Brazilian being signed for just less than £1m more than the Portuguese winger, per Transfermarkt, perhaps that's understandable.