Leeds United fans have been piling on the praise for defender Gaetano Beradi after an article penned by Phil Hay.
The 32-year-old has racked up over 150 appearances for the club since he joined them in the summer of 2014, but has been absent for this stint in the Premier League having been injured since the end of last season after suffering an ACL injury against Derby in the penultimate game of the season.
Writing in The Athletic, Hay details the recovery process that he has been on since then, and explains how the club do anticipate him playing some part in this season, best indicated by his inclusion in the club's 25-man squad for the Premier League campaign, so he clearly still has some importance to the team.
And some importance to the fans as well, as they took the opportunity to shower the Swiss defender with praise for all he's done for them and what he could do in the future:
"Deservedly of a chance to play in the Premier League & Top marks from club sticking by him"
"So happy that the club did what the fans want. Great player with a great attitude, deserved the loyalty. So proud of my team and club."
"I REEEAAAALLLLLYYYYYY hope he makes his return in front of a crowd"
"I absolutely love Berardi, can't wait to see him back on the pitch. Like Hernandez, we owe him a fond farewell."
"And if called upon will give absolutely everything"
"Cult hero in the Andy Hughes category. Adored by the fans. Can't wait to see him run out and poleaxe a premier league super star"
Do you think Gaetano Berardi is good enough for Premier League football?
Yes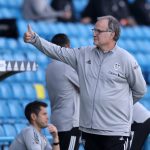 No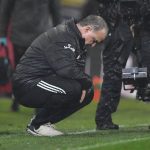 Just goes to show that even though he's out of sight, he isn't totally out of mind.