Former Premier League referee Mark Halsey has been sharing his thoughts on the apparent foul throw that ultimately led to Leicester City's second goal in their recent 2-1 win over Aston Villa in the Premier League. 
Speaking exclusively to This Is Futbol, Halsey was asked whether or not VAR should have taken a look at the incident that saw Harvey Barnes' goal at Villa Park came from an initial foul throw in the build-up where a Leicester player jumped in the air as he threw the ball.
In response, Halsey had this to say on the matter.
He said: "No, VAR wouldn't get involved in that situation that's not in the IFAB protocols. So, no they wouldn't get involved in that and that's something this happened on a frequent occurrence this season where we've seen quite a few foul throws not being detected.
"So, I think that one of the officials should be picking that up. In the pre-match instructions, either one of you looks at the feet, one of you looks at the throw over the head and for me, I think the assistant should be looking at the feet, definitely looking at the feet and the referee looking at the throw over the head.
"It's basics, and sometimes we're getting the basics wrong, our top referees are getting the basics wrong and that's just basic."
Are you disappointed the officials failed to see Leicester's foul throw?
Yes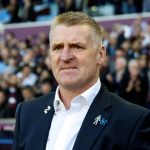 No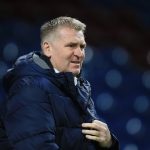 James Maddison opened the scoring for Brendan Rodgers' side at Villa Park before this goal from Barnes doubled the visitor's lead.
Despite a second-half goal from Bertrand Traore, Dean Smith's side ultimately finished the game empty-handed.
With the on-field official failing to recognise and penalise a simple foul throw, it would be fair, in our opinion, for the Villa fans to be quite disappointed by the incident.
Looking back in hindsight and how the game panned out, it's not ridiculous, in our view, that this match was ultimately decided because of the officials' failure to pick up this basic foul throw, so when incidents like this happen, it makes it all the more disappointing.