The Athletic's David Ornstein appeared on the latest edition of Sky Sports' Sunday Supplement, during which he spent some time talking about Arsenal's 0-0 draw with Manchester United at the Emirates Stadium on Saturday evening. 
Manchester United attacking midfielder Bruno Fernandes and Arsenal midfielder Granit Xhaka became wrapped up in some controversy in this Premier League game, as the Portuguese player got away with raking 'his studs down the back of Xhaka's ankle' without a booking. 
During this show, however, Ornstein explained that, as far as he knows, the Premier League has since admitted that Michael Oliver, who officiated this game, made a "mistake" by not handing Fernandes at least a yellow card, with the journalist suggesting that this challenge could even have been worthy of a red card.
He said: "The challenge by Bruno Fernandes was a clear, at-least yellow card and the Premier League, from what I know, accept that and believe it was a mistake by Michael Oliver. 
"It wouldn't have surprised anyone if that'd been given as a red card, but I think the view from Stockley Park was that it should've been a yellow and it was an error."
Would this yellow card have changed the game?
YES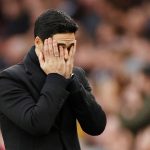 NO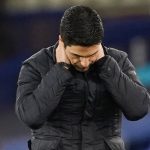 TIF Thoughts on what Ornstein said about Michael Oliver's "mistake"…
With Ornstein indicating that this challenge could even have warranted a red card for the Manchester United man, perhaps the game could have played out much differently if Oliver had treated this foul more seriously, especially as it occurred before the 15-minute mark and Fernandes is a key man for the Red Devils. 
While Ornstein's revelation indicates that Oliver's call wronged Arsenal, it seems like the belief is that the player should have been given a yellow card, as opposed to a red card or no card, and given that Fernandes didn't receive a yellow card at a different point in the game, perhaps it really wouldn't have made too much of an impact. 
However, it's impossible to tell how things could have played out differently if Oliver had made the right call and it would be understandable for Arsenal and the club's fans to feel aggrieved.